With Christmas around the corner, here's a simple and easy Christmas activity you can do to incorporate some Cantonese/ Chinese in this festive season.
The Christmas Countdown!
聖 誕 節 倒 數 日 曆
sing3 daan3 zit3 dou2 sou3 jat6 lik6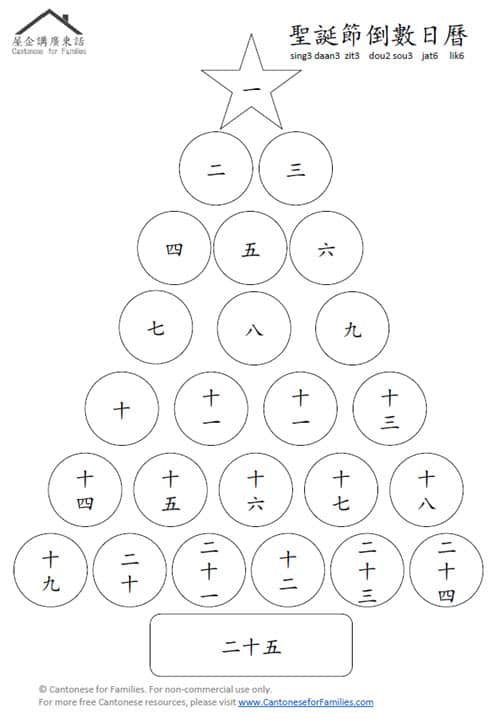 Counting Up or Down?
You can actually count-up or count down. If you have very young kids, it might be easier to start from 1. For older kids, I would start from 25, so that they can see how many days there are left to Christmas.
Marking the Days
Here are some ideas:
Stickers
Colour In
Circle around
Making Your Own
Michigan Cantonese Storytime has shared a beautiful hand drawn Countdown Calendar. If you feel up to it, I would encourage you to draw your own!
Free Printable
Download the free Christmas Tree Countdown Calendar printable!  I have included a version with numerals, in case that is your preference.
How are you counting down to Christmas?
Please share with us!
Please check out our other Christmas activities.
(More to come)