I've previously blogged about many types of Colloquial Cantonese books that are available, both for kids and adults. These are especially useful if your goal is to help with grammar and fluency of spoken Cantonese. It is also very empowering to see Cantonese represented in books.
Some parents also wish to teach their children Chinese literacy via Cantonese, ie. To be able to read Chinese text in Cantonese. This is how children in Hong Kong and Macau learn Chinese. To be fluent in Chinese/ Cantonese, you do need to know how to read and write in Cantonese.
However, it is a struggle for some parents living outside Cantonese communities, as well as non-fluent parents, to be able to teach your children to read in Cantonese. For many, myself included, it can be hard to remember all the words without phonetic assistance. There is often pinyin for Mandarin in the books, but it is less common for Cantonese. I certainly had never seen the need for Jyutping before this, having always believed that I should focus on characters. Yet, now that my kid has recently started reading and writing Chinese characters, and I noticed that when there is Jyutping for her to refer to, it helps her to remember how to recognise and pronounce words. This makes sense, as I used to invent my own romanisation to help me remember the pronunciation of certain words.
With increasing demand, there is a now growing segment of books that are in Standard Chinese with Jyutping. These are very helpful for many of us.
Here are some books in Standard Chinese with Jyutping for kids. They range from poetry to storybooks, and activity books:
by M Kan and H Wang
75 pages, 20.32 x 25.4 cm/ 8" x 10"
Available in eBook,  paperback and hardback formats.
Written in Traditional Chinese with Jyutping,  and English.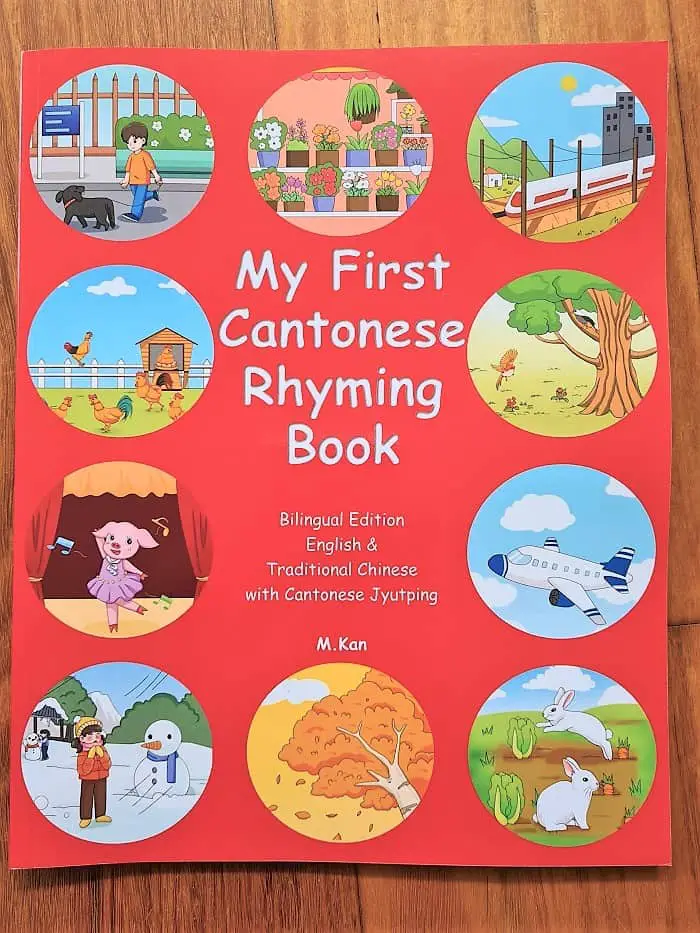 I really love this book. It is rare to find rhymes that are not too difficult, and yet rhyme well Cantonese. They have to be specifically written or adapted for Cantonese.
There are 30 poems, varying between two to four lines. They are short and there is a rhythmic beat to them that would make them easy to remember and fun for kids to chant. The verses are printed in large font sizes and there are large pictures to illustrate the verses.  What I like is the introduction to Chinese vocabulary on the left-hand page – complete with a picture illustration and English translation.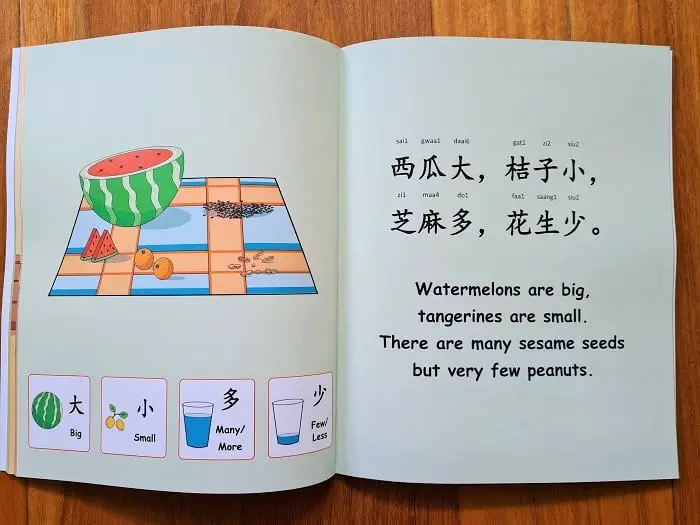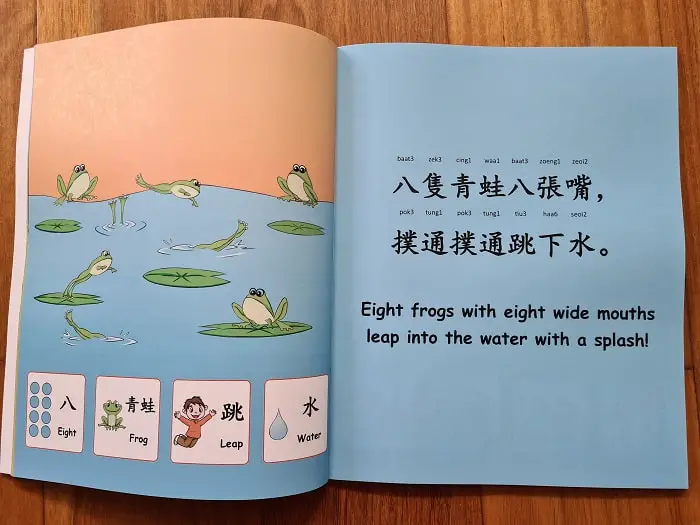 This is a great way to introduce vocabulary in a fun way. Vocabulary covered by the rhymes includes Numbers 1-10, colours, opposites, family, animals, transport and seasons, and the vocabulary is recapped at the back of the book.
If your child is just starting to learn to read, I can see this book being used for quite a long time, and would recommend the hard copy if budget allows.
This book is thicker than most other books I have reviewed at 75 pages, and I personally feel that at its current price, it is a steal –   Paperback $13.99 and hardcover $21.99 on Amazon US. (Please note there is also a Mandarin version, so please select carefully).
For more information, or to hear the audio version of the book, please visit the website.
I reviewed the Paperback edition.
by M Kan and H Wang
49 pages, 20.32 x 25.4 cm/ 8" x 10"
Available in eBook and paperback formats.
Written in Traditional Chinese with Jyutping, and English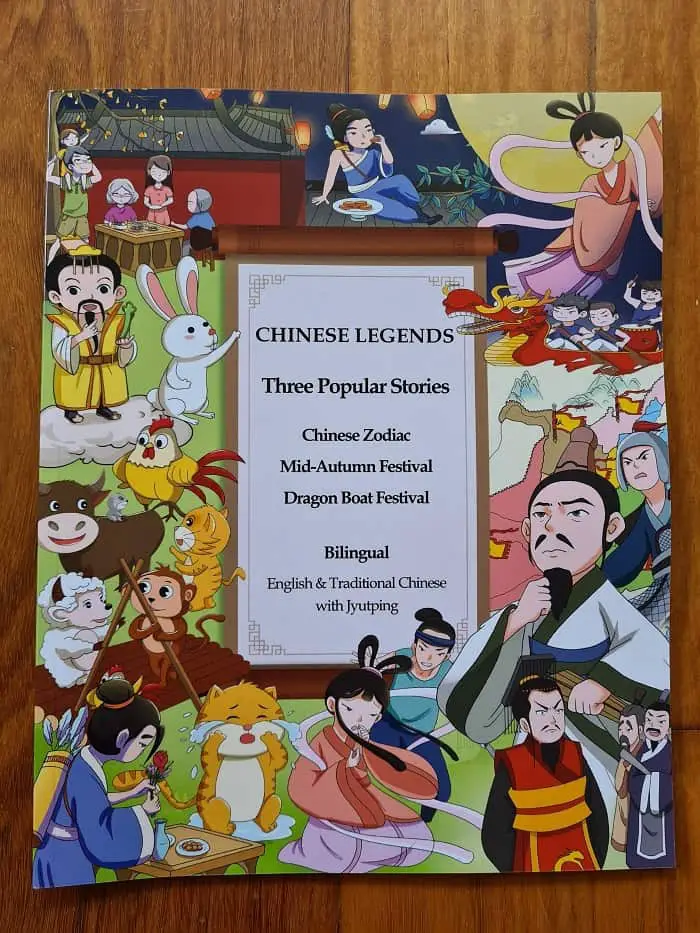 This is a bilingual book with English and Traditional Chinese (with Jyutping). Three classic Chinese legends are included in this book:
The Legend of the Chinese Zodiac Animals
The Legend of Soeng Ngo & Mid-Autumn Festival
The Legend of Wat Jyun & Dragon Boat Festival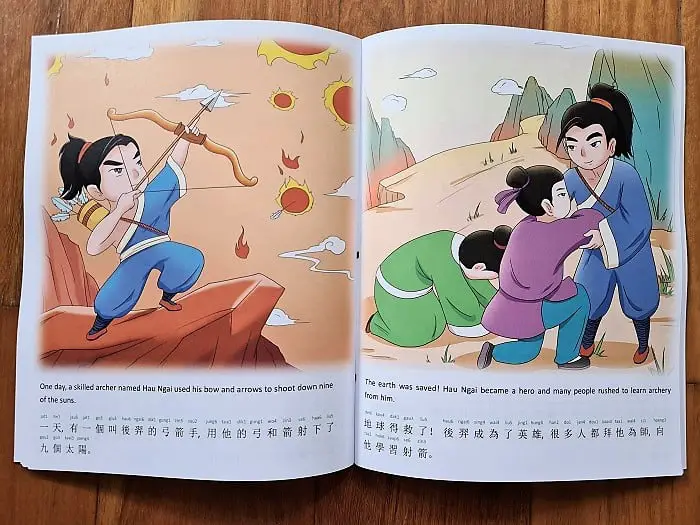 These classic Chinese legends were written in clear prose, not overly flowery, but with sufficient details to be engaging, and will captivate readers, including older readers.  The illustrations are large, bright and attractive. I like the length of the stories – and for those who need Jyutping help (usually those who might be learning as a second language), these stories are at a great length   – short enough not to be too hard to complete, and long enough with sufficient details to be challenging. The stories are suitable for both younger and older kids.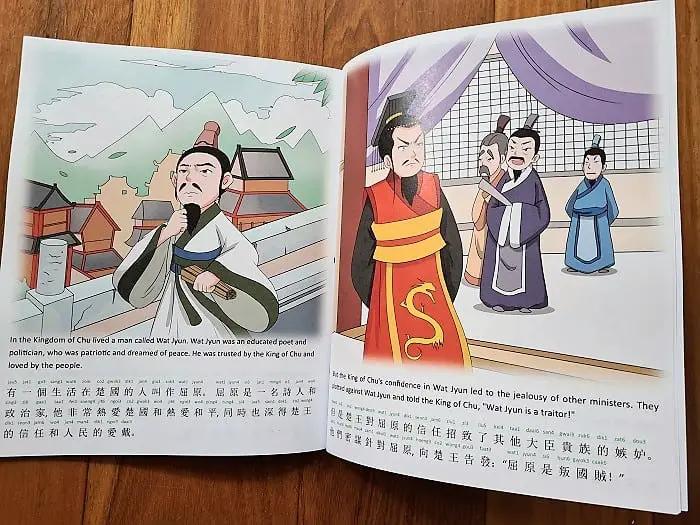 The book is in a larger format of 20.32 x 25.4 cm/ 8" x 10". (Please note there is also a Mandarin version, so please select carefully when purchasing).
For more information about this book, or to hear the audio version of the book, please visit the website.
I reviewed the Paperback edition.
3. Jook Sing Jai Book Series
by Samantha Chan
Ranging from 24- 42 pages, 21.6 x21.6 cm / 8.5″ x 8.5″
Available in eBook and paperback formats.
Available in various language combinations – Traditional Chinese with Jyutping, English, and Bilingual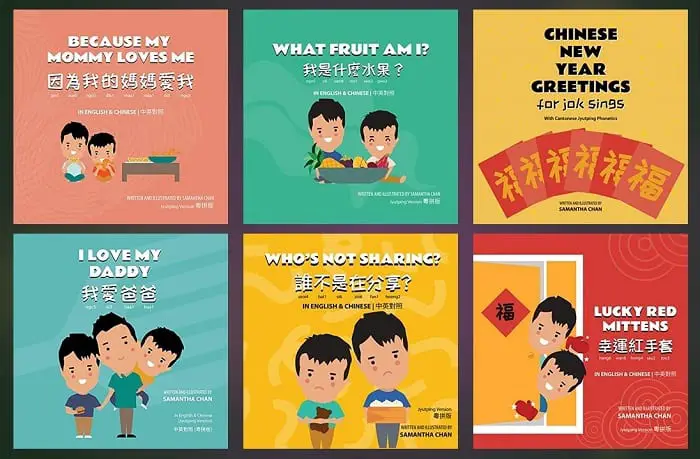 I've previously introduced one of Samantha's books in a post about Multicultural Children's Book Day. A self-professed Jook Sing Jai, she writes these delightful picture  books specifically for Chinese-Western families:
What Fruit Am I? 我是什麼水果? – a fun guessing game of fruits from the description. This book introduces many adjectives or describing words, and is interactive an engaging.
Who's Not Sharing? 誰不是在分享? – Two brothers learn about sharing in a heart warming story that also features many Chinese cultural elements
Because My Mommy Loves Me 因為我的媽媽愛我 – a lovely book about various ways a mum might show love.
I Love My Daddy 我愛爸爸 – explores many reasons why children love their dad. Also includes interactive/ activity pages for kids to fill in.
Lucky Red Mittens 幸運紅手套 is a cute Chinese New Year story that feature two brothers looking for Little Brother's lost mittens, and also showcase various Chinese New Year traditions.
Chinese New Year Greetings For Jok Sings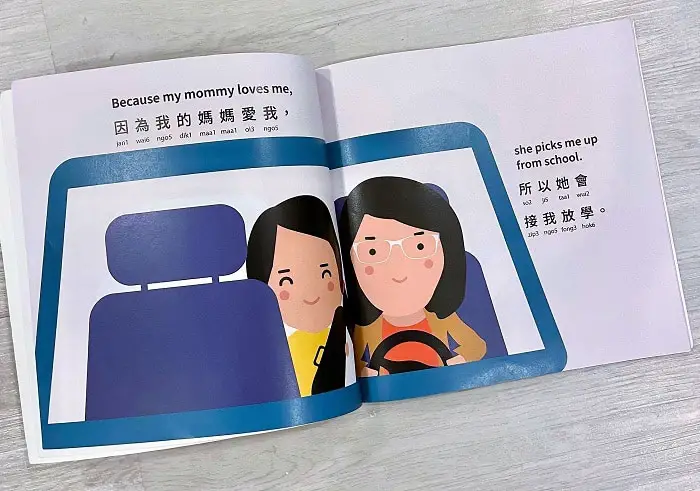 I have read a few of these books in Kindle format. The books are all charmingly illustrated, and the text is written in a clear kid-friendly language, easy for young children to understand and learn Standard Chinese.
Videos of Cantonese & English Read-Aloud can be found on this YouTube Playlist
Pictures of paperbacks provided by Samantha Chan
by Frita Von Fable  and translated by  緣 演
24 pages
Available in eBook and paperback formats.
Written in Traditional Chinese with Jyutping, and English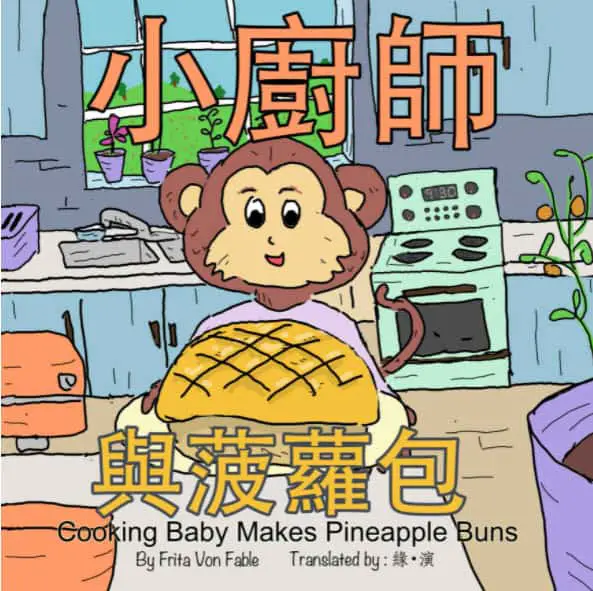 This story is about Cooking Baby (a monkey) who receives a recipe from his grandmother and makes delicious Pineapple Buns with his mum. It is a fun filled adventure in the kitchen, with introduces lots of cooking and baking vocabulary.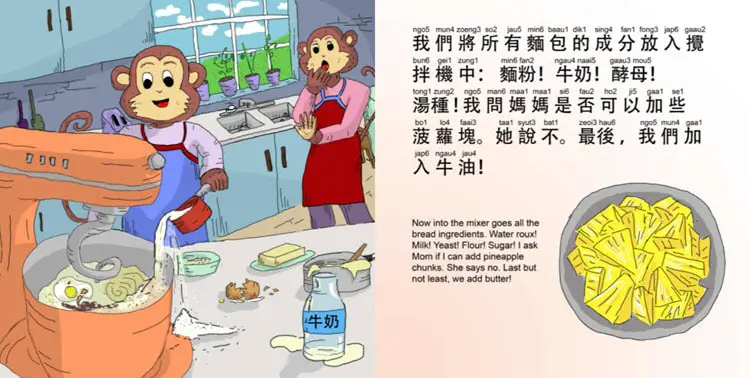 This book is wordier than some picture books, as is needed to share all the details of the baking process. The pictures are rather humorous and the pineapple buns look adorable with their cute little faces as they "rest".
The recipe is included in Chinese and English, so you could also bake pineapple buns at home.
A Colloquial Cantonese retelling of the story is here on YouTube. You can watch it here.
I reviewed the Kindle version of this book. This book is also available in English only, and in Simplified Chinese, so please select carefully.
By Super Speak Juniors
Available in paperback format.
There are a number of writing books in this series including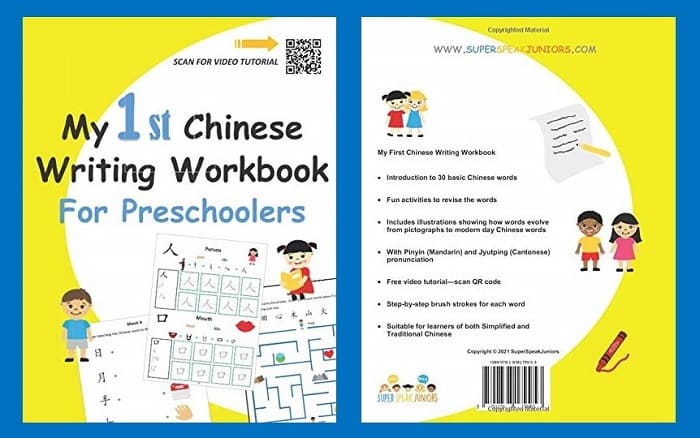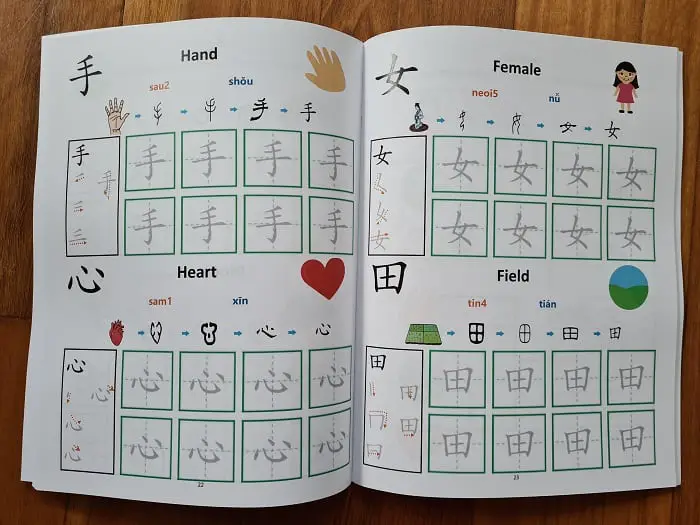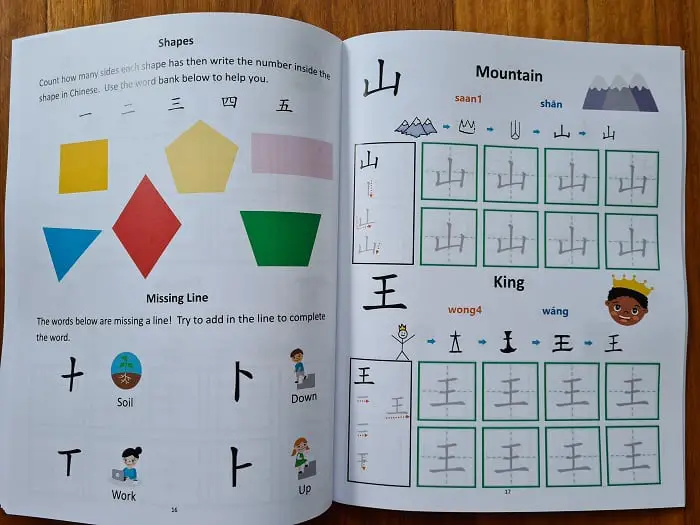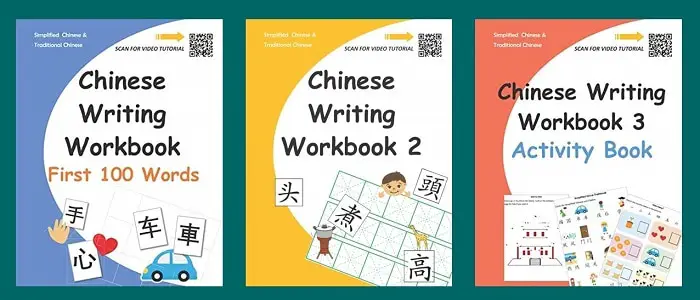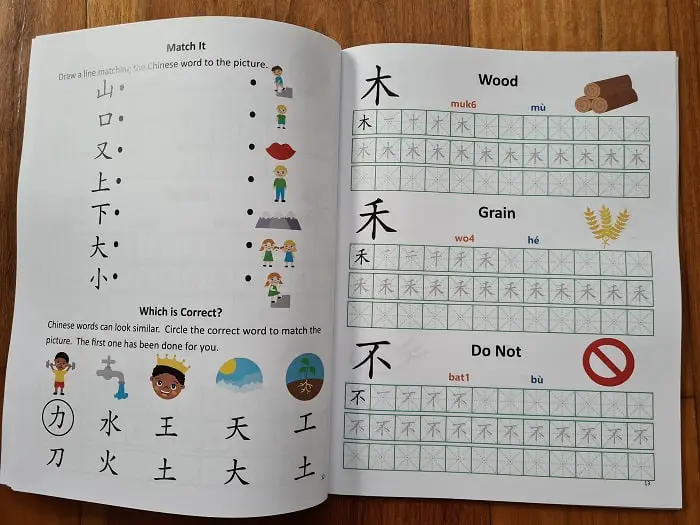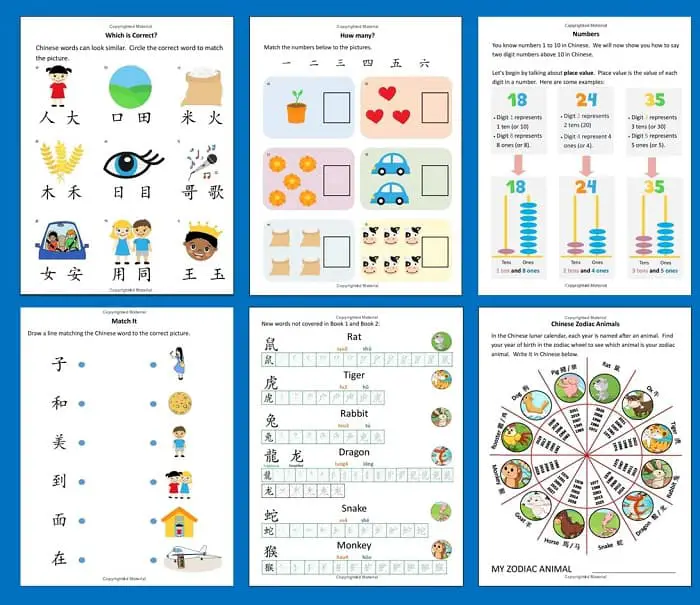 These workbooks are colourfully illustrated, and certainly alot more fun than the workbooks I had to do when I was young. There is a stroke order guide for each character, with Traditional and Simplified Chinese, Mandarin and Cantonese phonetics, and English translations. These books will especially suit English speakers who may not be able to understand the instructions written in Chinese.
There is also a Bilingual Colouring Book in  Traditional Chinese with Jyutping. So that your child(ren) can be exposed to Chinese characters and Cantonese pronunciation from young!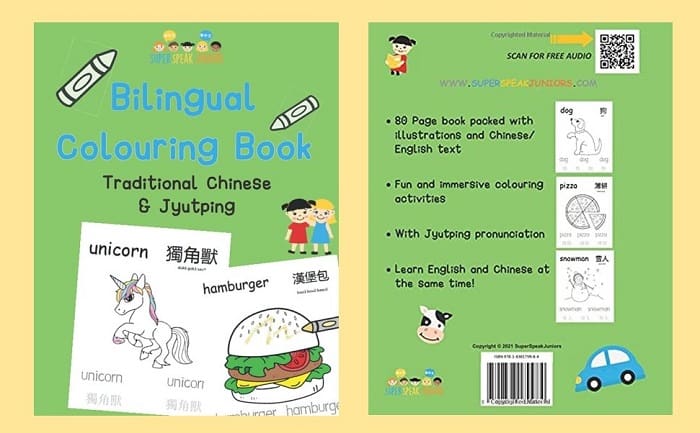 For more information, or to watch the accompanying tutorials for each book, please visit the website.
I reviewed My 1st Chinese Writing Workbook: For Preschoolers and Chinese Writing Workbook: First 100 Words. For the other books, I reviewed Amazon preview (part of the book). 
I have found more Chinese books with Jyutping for Kids on Amazon. However not all show sample inside pages, hence I have not included those.
I hope this selection of books will help especially those who are not confident of reading in Cantonese without additional support, but would like to be support their children to be literate in Chinese, to be able to read and write.
Jyutping Dependency Concerns
Some parents have expressed concern about their children being dependent on Jyutping, and not being able to read the Chinese characters. I have seen similar discussions for pinyin in Chinese groups.
Jyutping has actually been very helpful for us, even though we have not learnt it formally, and therefore, use it as a prompt.
This is my own personal approach, and I hope it might help you, bearing in mind that every child is different.
It is best to learn Chinese characters without romanisation, but I realise my child (who is not fluent, and can definitely be considered non-native) can remember the pronunciation and pronounce it better with the Jyutping
For new vocabulary, I introduce it with Jyutping , and then slowly remove it.
I am not too concerned about books having Jyutping, because there are not many books and resources with Jyutping to start with, so she has many books that have no romanisation, or with pinyin, which she has also been able to differentiate.
A big thank you to the book authors, thank you for publishing these books, as they are of great help to many parents and children!
I really hope there will be more and more books published for both Colloquial Cantonese as well as Standard Chinese with Cantonese pronunciation. I know many people are finding it difficult to find such resources, hence I have created a section in the blog specifically for Cantonese books, and these are further divided into two su-sections:
If you are unsure of the difference between how the two, check out this blogpost What You Need To Know About Cantonese: the Vernacular and the Formal.
If you are looking for even more Cantonese books, check out the following posts
You might also enjoy reading: