Recent years have seen a rise in (Colloquial) Cantonese literature, both online and in print. These are very helpful for learners of Cantonese who wish to have more material to improve their Cantonese. Check out what free ebooks are available:
Story Collections:
Recommended for Beginner and Intermediate Levels.
There are a handful of e-books in here, meant for self-study. They have audio files, vocabulary list , and even worksheets. They are divided into beginners, Intermediate and Advanced. The English translations are not very smooth, but you should be able to guess what it means. The narrator in audio files read very slowly, so this is good for a non-native speaker, but might be annoying for someone who has already attained a level in speech. These books are not known for its literary values, but might help provide practice for a learner. The website has a decade old interface, but still shouldn't pose too much difficulty in navigating.
Recommended for Beginner and Intermediate Levels.
The "Hambaanglaang Cantonese Graded Readers" project is a community collaboration that explores Hong Kong, Cantonese and Asian cultures by storytelling and activities in Cantonese. These graded readers are read out on videos, with text (Chinese characters and Jyutping) in videos. It is a relatively new channel, but already has about 15 books after two weeks. Suitability for children/ adults as well as reading level are indicated in the video description.
Recommended for Intermediate and Advanced Levels
Mainly Aesop fables and other stores shared, all written in written Colloquial Cantonese, but without romanization. Where translated from English, there is a link to the original English version in each post. Some are translated from Standard Chinese.
The  講故佬 Book Talker website hasn't been updated for a while, but it makes it easier to find his earlier posts which includes non -Aesop Fables. He is also on medium, not as updated as his Facebook, but easier to navigate. From these two sites, I have found classics such as Red Riding Hood, and the Tale of Peter Rabbit.
If you need Romanization, you can copy the text into a Romanization Converter.
Recommended for Beginner and Intermediate Levels. Suitable for children.
A selection of 40 short African stories for kids with varying levels of difficulty. For more details including how to download bilingual booklet PDFs, please read our review
Online e-Books

The Little Prince, the world's most translated book, is a book that needs no introduction. And now it is available in Colloquial Cantonese too. You can download the Cantonese ebook for free from Google Books . You can even listen to it being read on youtube.  This is the work of a school teacher, in an effort to make preserve and protect the language. Read more about the Little Prince Cantonese translation project and understand the translator's motivation.
Books from the Archives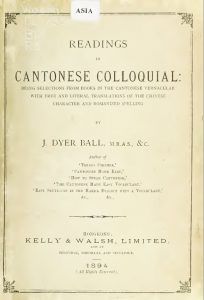 Readings in Colloquial Cantonese is a century-old compilation of excerpts of literature. You can read about it in our Cantonese Flashback spotlight, or download it from the Internet Archive . Have a click around for more classical Cantonese books.
HK Golden and Shikoto Novels
Many novels can be found on these two sites:
HKGolden (Chinese: 香港高登討論區) is a popular Internet forum in Hong Kong (ranked within the top 15 Hong Kong websites ). Its Storytelling Channel (講故台) is where aspiring Hong Kong authors serialize their novels online. Some novels even make it to print and big screen.
Shikoto is a Hong Kong based Internet forum for novels and essays where some of these novels are hosted.
Below are a number of e-books that are available on these sites as well as in print. They are purely in Colloquial Cantonese and has no romanisation. It would probably suit the advanced learners. If you do like the books, and have the means, I would encourage you to buy a print copy in support of Hong Kong authors.
Men Can't Be Poor I and II (男人唔可以窮 & 男人唔可以窮 貳)  by Sit Ho Ching ( 薛可正).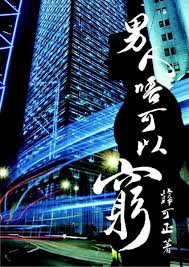 It was first published on HKGolden forum and now also available on Shikoto. Book 1 and Book 2. This semi-autobiography, about a HK male who was retrenched and unlucky in love, was a bestseller, with various reprints. It was also made into a movie Golden Brother 男人唔可以窮.
The Diary of the Post Hong Kong Little Man (後香港小男人網上日記), by 栢原太賀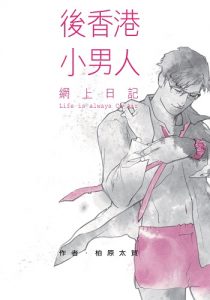 According to the author, this book is inspired by 小男人週記 (The Diary of the Little Man). Read the novel on HKGolden.
A journey was spoiled by a Kong Gal (一個旅程, 俾個港女搞到玩得唔係咁開心)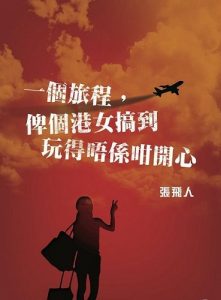 A love story about the conflict of love and faith. Read it on HKGolden.
I Turned A Geek Girl Into A Goddess. Then I Made Myself To Become Her Boy Toy I & II (我將一位宅女變成女神,然後再將自己變成佢隻兵 上集&下集) by 孔明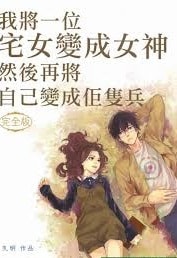 A love story in two parts.  Read both on Shikoto.
To survive, I have to kill myself first (要生存 先要殺死自己 ) by 孔明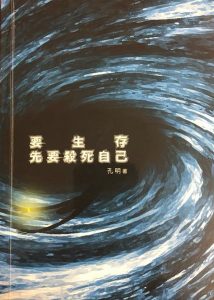 A thriller where the protagonist is being hunted down by a murderer. Read it on HKGolden forum.
Missing失蹤 by 孔明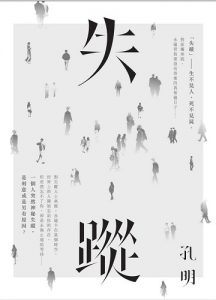 孔明 also publishes a number of serialized stories  on his Facebook page including  Missing失蹤 which is also on Shikoto
My Fiancee by八輩子的約定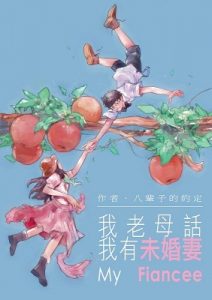 Love story. Read the novel on Shikoto.
And lots more….
If you have a look on the HK Golden Forum Storytelling Channel, and on Shikoto, you'll find there are plenty of Colloquial Cantonese stories. (Please note not all are in Colloquial Cantonese). It is hard to tell which are worth reading, and which are meh, hence I had narrowed it down to those who made it to print. There were another two books – 7 Unbelievable Eating Girl Stories (七不思議食女事件 ) and A Sweet Story (一個甜故)  – that I know of that made it to print, but did not feature it here. You can find the details of them here.
If you know of any eBook that is worth listing here, please let me know!  Happy Reading.
You Might Also Enjoy Reading: