If you are teaching your kids Formal Cantonese/ Standard Chinese, these websites with free online Chinese textbooks and other course materials, designed for the overseas Chinese,  might be helpful for you. They can be used to teach (Formal) Cantonese and/or Mandarin.
This is a set of teaching materials, Let's Learn Chinese 學華語向前走, was developed by the Overseas Community Affairs Council (Taiwan) for the overseas Chinese community to teach their children Chinese. Let's Learn Chinese consists of 12 volumes and each volume comes with two textbooks, two workbooks, as well as audio files, all available for download.
The website explains that "Let's Learn Chinese is built on second-language teaching concepts and incorporates teaching approaches and schedules employed in Chinese language schools in Europe and North America."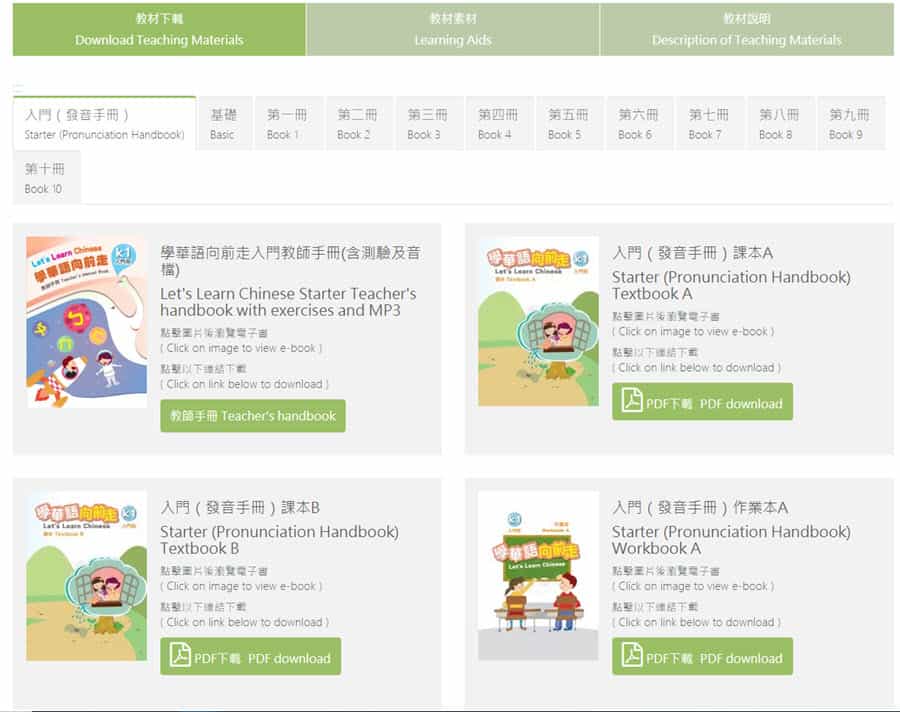 "Each volume is composed of 12 units with dialogs, vocabularies lists, sentence pattern practice, children's songs and rhymes, and games. The series utilizes both bopomofo and Hanyu Pinyin and includes simplified characters in the notes..….. Built around everyday conversations, our texts incorporate communication, culture, connection, comparison, and community. Suitable for elementary and junior high school-aged children, this series can help them effectively train their Chinese listening, speaking, reading, and writing skills and increase their cross-cultural understanding.". You can read more about it in the FAQs.

In addition to the textbooks, workbooks and audio files.  you can also download the digital learning aids and PPT files from the Learning Aids section of the HuayuWorld website.
As this is developed in Taiwan, the audio is in Mandarin only, hence if you wish to use these materials to teach in Cantonese, you would need to be able to read in Cantonese. The materials are all in Traditional Chinese. The Huayu World website is mostly in Chinese, with some English translations on some pages.
Other supplementary books from Huayu World
The website also has a section on e-books for teaching Chinese. The categories are Chinese as a second language 第二語言教材, native language materials 母語教材, Chinese textbooks for other language speakers 國別化教材,  Pinyin resources 拼音教材 and cultural resources 文化輔助類. You can select the categories from the menu on the left. You will need to create an account to download the books. (You will be prompted to do so when trying to download).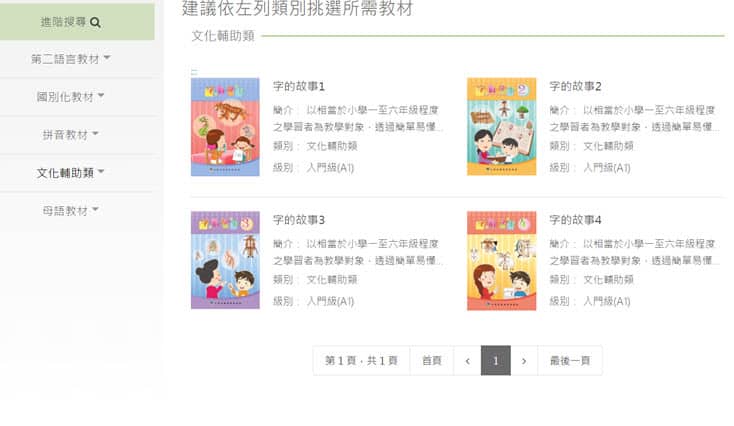 Some of the books include 字的故事, 常用中文句型, 三十六計, 臺灣講古, 寓言故事, 幼童華語讀本, 成語故事 and 謎語.
Meizhou Chinese 美洲華語 is a set of Textbooks and workbooks used by a number of Chinese schools in United States and other countries.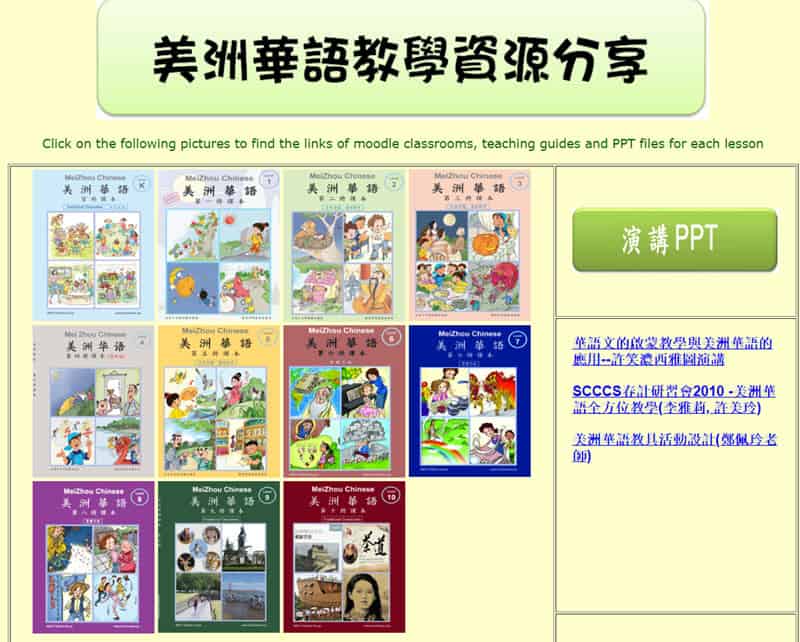 If you were to click  either of the English, Traditional or Simplified options in the menu, you would be able to view and download sample pages of the textbooks, to decide if you wish to purchase the actual books. The resources are however all free to download, and there looks to be hundreds if not of thousands of files available. They include teaching guides and PPT files, Mandarin and (some) Cantonese audios and workbooks for each lesson. Just click on the covers of the book. The materials are available in both Traditional and Simplified Chinese. The Meizhou Chinese website is available in Chinese and English.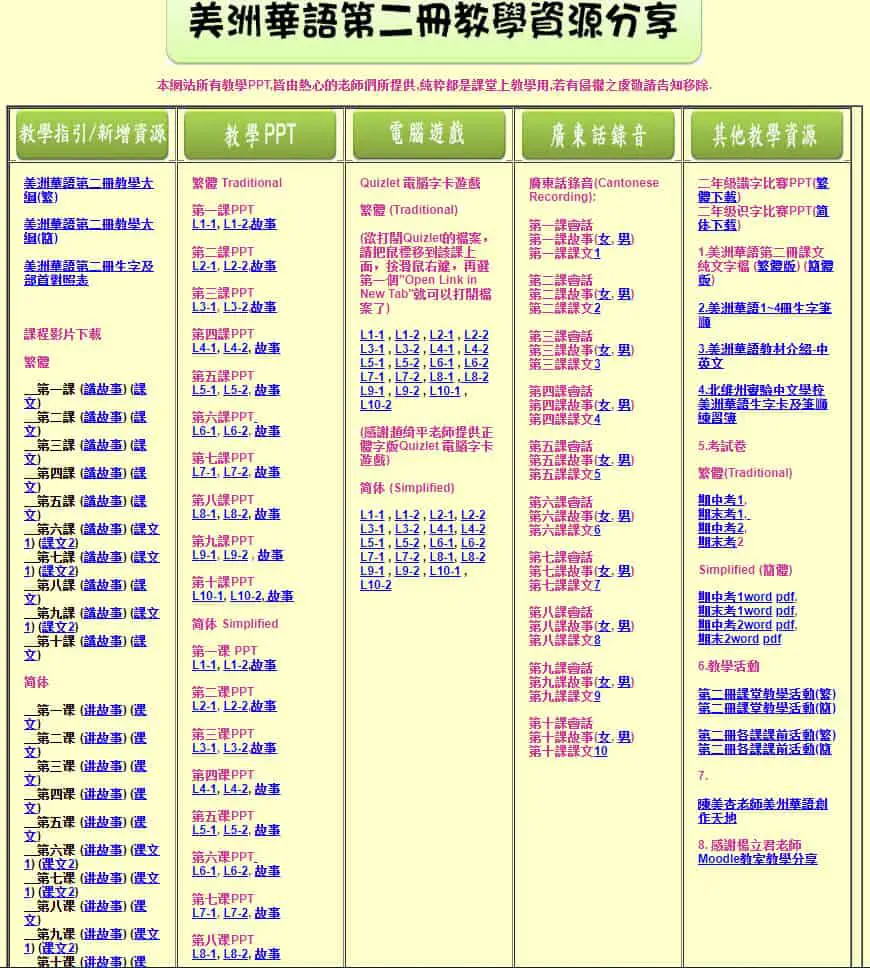 The West Valley Chinese Language School in United States has also generously provided Cantonese recordings for the textbooks from the first grade to the fifth grade.
中国华文教育网 Overseas Chinese Language & Culture Education Online aka OCEO (China) offers various textbooks and learning materials for download. As the materials are developed in China, these are in Simplified Chinese and with Hanyu Pinyin. There are three sets of textbooks available 《幼儿汉语》For Pre-schoolers,《汉语》for school aged kids and 《中文》(for English speaking school aged kids). If you are teaching Cantonese, you will most probably be teaching in Traditional Chinese, hence these books may not be so relevant to you. Still, it may be a good reference to understand what other overseas Chinese are learning, and different ways of teaching Chinese. The website is completely in Chinese.
These are not textbooks, but digital resources meant to accompany Singapore textbooks (which teaches using Simplified Chinese and Mandarin). Including it here in case anyone wants to take a look at the Singapore curriculum, which emphasizes on bilingual education.
Physical textbooks vs Electronic textbooks
Kids learn better from physical books than screens hence physical textbooks are better than the PDF. However, if you are not able to purchase them, or if you are looking for references to design your own syllabus, or if you are looking for worksheets, these sites are very helpful.
I can understand the rationale for using textbooks in the classroom, but some kids may find them boring or dry. If you are homeschooling (in Chinese), you could have the option to use other fun materials such as picture books and songs to engage a child instead of strictly following a textbook curriculum. The textbooks and workbooks would still be a useful reference.
Anything I Missed?
What do you use to teach your child Chinese?Have I missed any good resources? Or maybe you have a question about something. If so, please feel free to drop a comment on this post. I will continue to update this post with more resources.
Other Free Online Cantonese Resources for Kids: