If you are thinking of weekend Cantonese school, but cannot get to one, 輕輕鬆鬆廣東話 Hing Hing Sone Sone Cantonese Learning Programme is the online version, where you do not even need to leave the home. This entire curriculum of Cantonese learning resources for children – including 30 episodes- have been generously shared for free by a not-for-profit Cantonese school in New Zealand.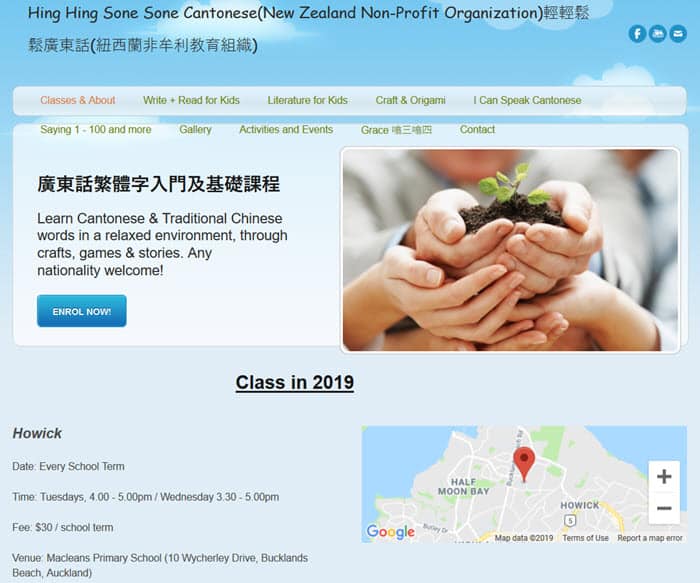 Their goal, as stated on their website, is to
Strengthen the language foundation of those children who use Cantonese as their home language
Provide support & guidance to families which home language is Cantonese
Provide an opportunity for non-Cantonese speakers  to learn about the language and culture
Learn Chinese culture through rhymes, dance, crafts and stories
Introduce the structure and origin of Traditional Chinese characters
To this end, they share resources for kids to learn both the spoken Colloquial Cantonese as well as the Written formal form. Ideal if you wish to learn the formal form alongside with your kids.
Course Curriculum
There are thirty episodes, each including "I Can Write + I Can Read with Cantonese" videos teaching characters, stroke order, and pronunciation.  Each episode is accompanied by flashcards and writing worksheets available for download in PDF formats.
Other Educational Resources on the Website
There is a whole assortment of educational resources on the 輕輕鬆鬆廣東話Hing Hing Sone Sone Cantonese website including: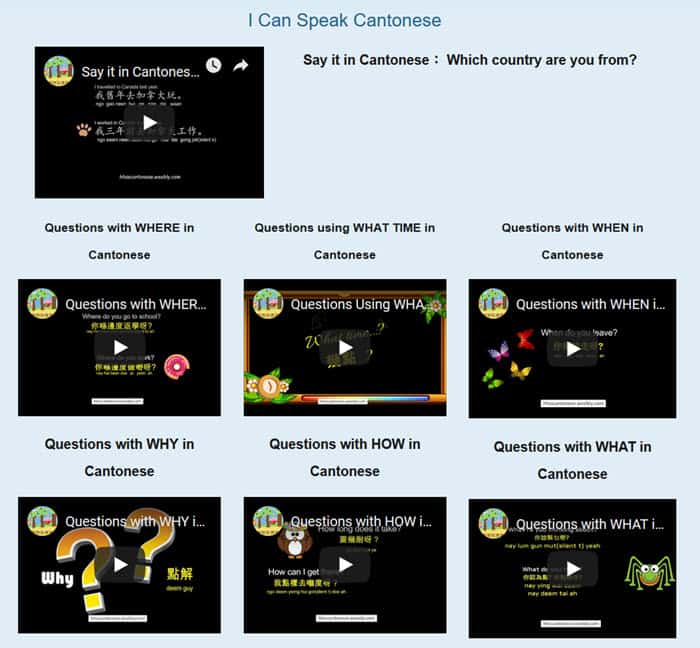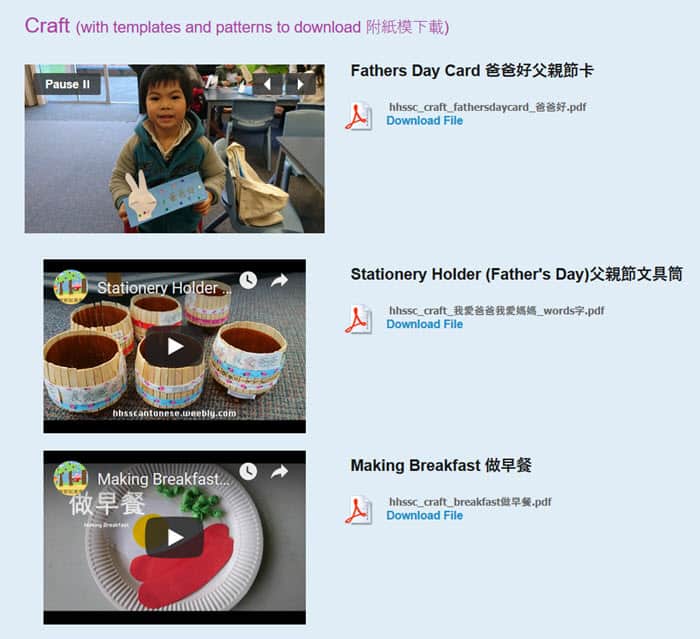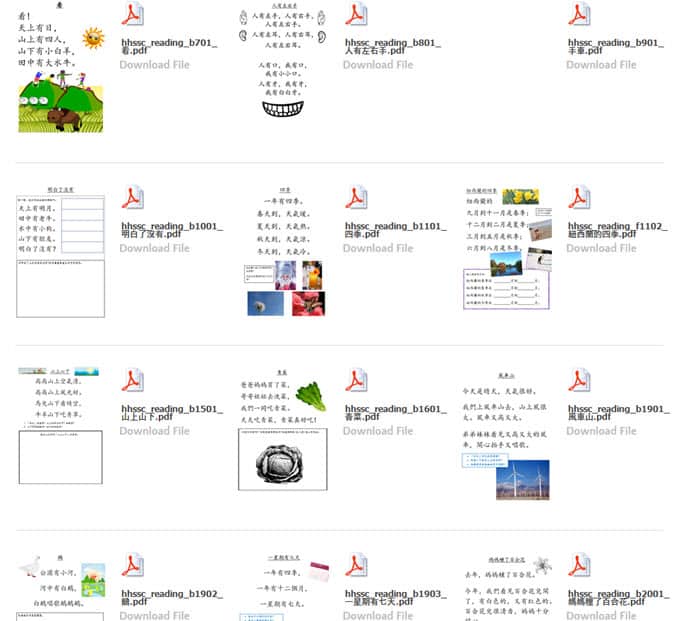 Social Media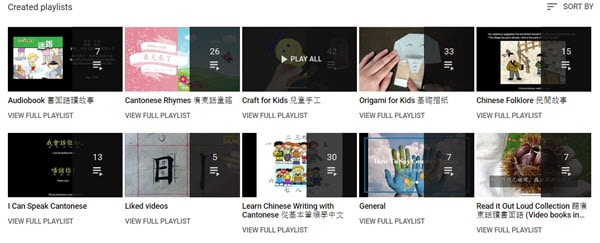 You can also subscribe to their YouTube channel which has so many videos that it is best to sort by playlist.
The Facebook page is also regularly updated with fun activities.
Highly Recommended
This is a resource that I wholeheartedly recommend if you are not fluent in Cantonese! And immensely grateful for the time they have invested to create and share learning and teaching Cantonese resources to everyone.
Other Free Online Cantonese Resources for Kids: