This Easter season, as you celebrate at home with close family, create fun with your kids in different ways, while helping them improve their Cantonese. Here's a variety of videos and craft ideas, and teaching materials in Cantonese for you.
Easter-themed videos
A whole playlist of books about Easter, read in Cantonese.
2.  About Easter
【5個復活節小知識】5 things to know about Easter in Cantonese
3. Easter Cartoon
For more Easter themed Christian videos, please click here.
For the playlist for all Easter Cantonese videos for kids, please click here.
Vocabulary
1. Colloquial Cantonese material about  Easter and Spring from Canton Sponge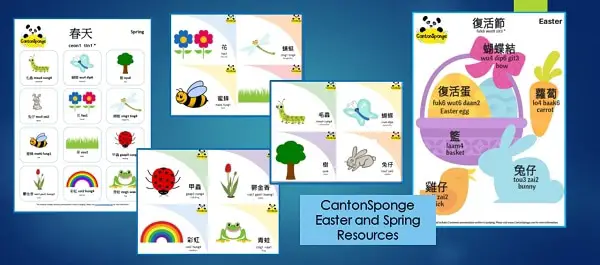 These materials come with Juytping and cute graphics
2. Easter Cantonese Vocabulary Flashcard – 復活節(廣東話)
More videos on Easter vocabulary in this YouTube Playlist.
A list of 18 Easter phrases by Cantonese 101, with pictures, English translation, Jyutping and audio.
Teaching Resources
Fortune Cookie Mom has lots of wonderful resources for her subscribers including a Spring Theme Pack and Guess How Much I Love You Printables, perfectly aligned with the Easter Packs.  You will need to sign up to download this. There are lots of other goodies.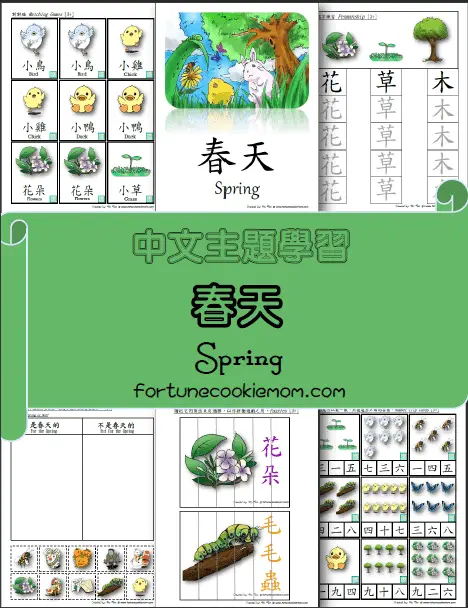 filled with Easter-themed craft, coloring, writing, and more
Easter Activities – Craft, Games, Cooking
1. Easter Bingo Sheets
For instructions and templates click here. 
Please note that you will need to click on "Watch on Facebook" to view the video
Downloadable zip file includes a map, 12 sign posts, and a booklet with 12 stories leading up to Jesus' death and resurrection.
You might also enjoy these Easter Activities (external links)
You might also enjoy reading about :
Happy Easter!