If you are looking for Chinese calendars for the new year.. here are a few to choose from.
Bilingual Calendar (Free Printable)
If you are looking for monthly calendars in Chinese, I created these two versions that you can download (PDF format). Please note the Chinese numbers correspon to the Gregorian calendar (not the Lunar calendar) in these versions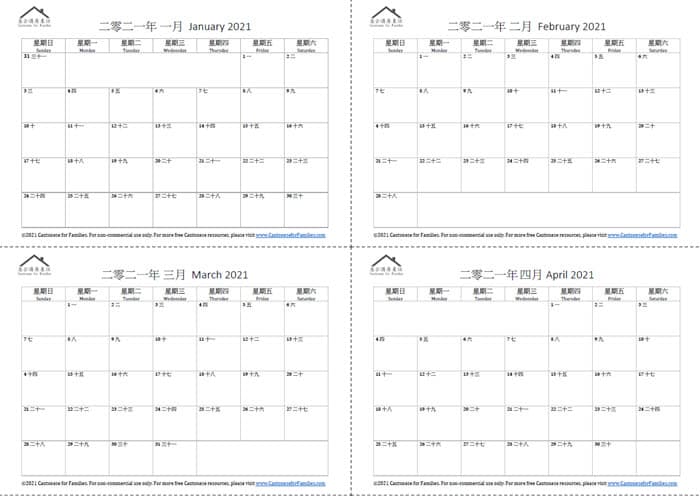 These are print-friendly and quite versatile, with a space for you to write something each day, or make a mark (e.g. tick, stamp, sticker) to track your progress. Last year, we used it to track new words learnt with Sagebooks.
The "HKO Almanac 2022" is bilingual, and tabulated by month. It contains the following information: (i) traditional Chinese calendar; 中國傳統農曆; (ii) solar terms and moon phases; 節氣和月相; (iii) times of daily sunrise, sun transit, sunset, moonrise, moon transit, moonset; 日出日落、日中天、月出月落、月中天 (iv) times and height of high and low tides; 潮汐漲退的時間 (v) times of meridian passage, rising and setting of the sun and planets in the form of graph; 以圖表顯示的太陽及行星在香港中天和出沒的時間 (vi) paths of the Sun throughout the year; 太陽周年路徑圖 (vii) star maps of the four quarters of the year; 四季星圖 (viii) duration of twilight in Hong Kong before sunrise and after sunset; 曙暮光的持續時間 (ix) determination of apparent solar time; 視太陽時的計算方法 (x) world map of time zones; and 世界時區圖;及 (xi) information on solar and lunar eclipses and observation of meteor showers and planetary phenomena. 日食、月食、流星雨和行星觀測的詳細資料。
It also contains background information on calendars and the 24 solar terms 十四節氣 as well as a popular science corner introducing "Double 'Spring Commences' and Leap Month" and the "Links Between the '24 Solar Terms' and Astronomy".
You can download each section individually, or the Full version (35 page bilingual PDF). Great for adults and kids who are interested in meteorology and science.
Cute mini calendar from Little Bean Cantonese
This calendar can be assembled and placed on the tiger cutout (2022 is year of the Tiger), or you can print all the months on an A4. With whimsical drawings as well as monthly reminders/ advice  e.g. treasure your family, look after your health. This is only available for a limited time.
Calendar411 provides easy-to-read online printable calendars for various countries, it is customized to reflect the holidays based on each country's culture. If you select Hong Kong, it will reflect also the Chinese calendar dates, as well as the Hong Kong public holidays.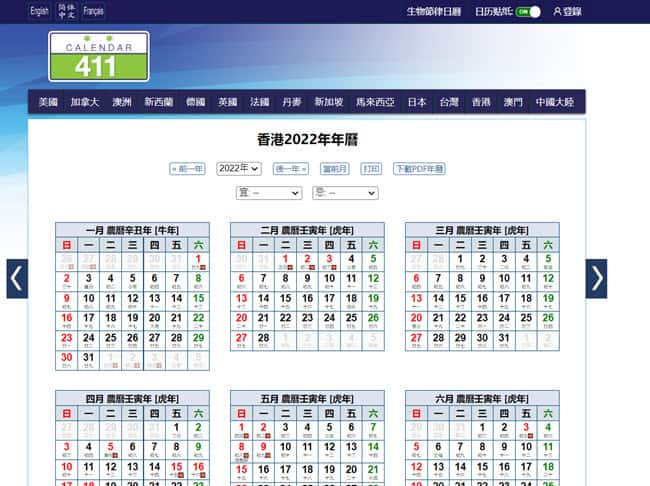 If you are after an official calendar, this is available in colour (彩色版) and black and white (黑白版).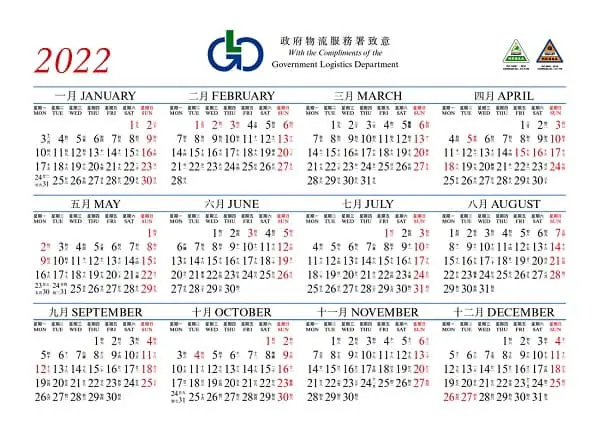 Zodiac Animal calendar by Chinese Goodie 福趣學中文
As you can see from the video, a zodiac animal is featured every month. It also indicates US public holidays, and Chinese festivals. By the end of the year, you will remember the order of the Zodiac animals. The file is hosted on Google, and you have to request access.
Tiger One page calendar from Bai ⋈ Bai 白畫文
Other calendars:
(I'll add more as I find them. This year, there seems to be less kids calendars. I really liked this one from 2021 by Joy Chinese school. It even included questions such as '十月的第三個星期一是幾號?  What is the date of the third Monday of October?' which allows for opportunities for kids to practice their Chinese.
Have you set your goals yet for the coming year?
If not check out this post Happy New Year – Reflections, Goal Setting & Planning to make 2022 the best year ever.
You might also enjoy reading: